Ivan Lavelle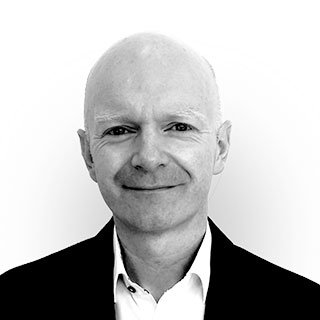 Did: 15 years management experience in the graphic arts/print sector with Clondalkin and Field Boxmore Group companies. Worked for an Israeli based security printing company in the late 90s. Returning home, he managed an award winning digital and direct mail agency for 10 years after that. Ivan was awarded the inaugural IPA Xerox Manager of The Year Award in 2009.
Does: Company founder and MD, Ivan established Forza in 2010 as Munster's first dedicated direct marketing agency. He brings with him a vast wealth of experience, having helped to develop highly successful direct marketing campaigns across a variety of sectors. A member of the Institute of Direct Marketing (IDM), he contributes to An Post's "Ask the DM Expert" panel and holds a diploma in digital marketing from the Digital Marketing Institute (DMI).
Loves: His three little crust grabbers, almost anything Italian on 4 wheels, Tony Bennett, Ron Burgundy's jazz flute solo, Michael Mann movies, building vintage racing bikes and watching Tour de France alpine stages. Guilty pleasures: A Level 42 CD collection and a costly car magazine addiction.